Founded: 1998
Updated: 31 / 01 / 2020
subject Video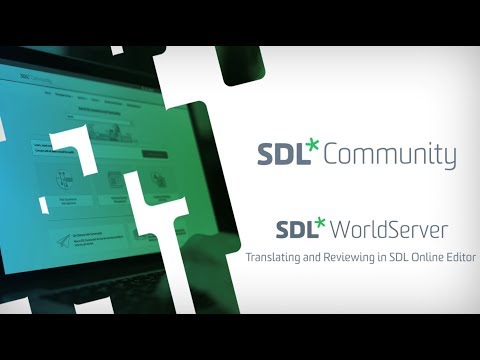 play_arrow
info_outline About
One of the earliest TMSes on the market, SDL WorldServer is the historical choice of more than 200 large enterprises, and arguably the most mature and highest grossing translation management technology on the market.
Components
Visual and detailed workflow builder
Vendor management component
Invoicing and purchase order generation
Connectors and API
WorldServer has a built-in web-based translation workbench
It is integrated with other SDL products, most importantly Trados, and it is common practice among translators to use Trados as the workbench
Built-in reporting and export/Data-via-API options to visualize in 3rd-party systems
The strength of WorldServer is from customization and adaption to the enterprise requirements. The software can add custom fields to projects, vendors, workflows, and jobs easily, create additional metadata and design automation rules based on it. SDL sells the software as a part of large consulting and implementation project during which the engineers put automation in place and train users.
Another big advantage is automatic actions – a set of logic rules for workflow automation. WorldServer had this in place since 2003 and other TMS are only beginning to copy these features and add them to their own set.
Best for:
Enterprise localization teams with advanced workflows and requirements for customization
High SLA requirement scenario
Big-budget localization
History
WorldServer has been created by Idiom, and it was one of the first TMS in the market. SDL acquired Idiom in 2008 for $21.7 million. At that time it had about 60 customers and an estimated revenue of $12 million. Ten years later, WorldServer is still the go-to choice for major brands, WorldServer has about 200 enterprises using it today, however, it is facing increasing competition from the Cloud-based TMS such as Smartling, XTM, Cloudwords, etc.
image Screenshots
local_atm Pricing
Translator Pricing
–
Team Pricing
WorldServer offers SaaS subscription and perpetual license.
Organizations wishing to deploy WorldServer need to factor in additional implementation costs in case customizations or bespoke integrations are required.
Hosting is an optional service offering that would also be charged separately.